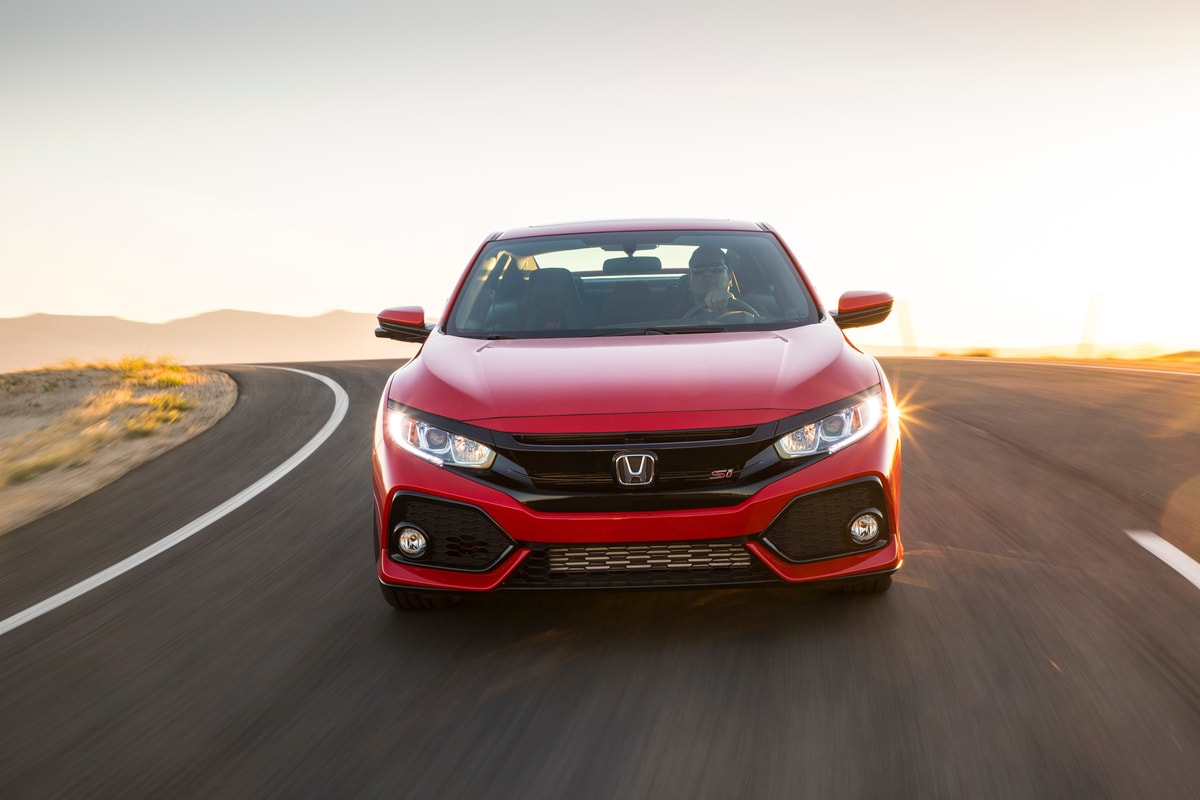 People love Honda because it remains innovative, reliable, and valuable. Honda has been able to modernize while maintaining its classic drive. Need any other reason to love a Honda? Well, we've got a few, We asked Luke, a member of the Keeler Honda Team to highlight just a few Honda features he fell in love with, and here's what he said! ?



Luke's top 3 features he loves about the Honda Ridgeline:
All-Wheel Drive: The robust Honda all-wheel drive system comes standard on many of our vehicles, and is available on most others. The system offers predictability given unpredictable terrains. All-wheel drive sends power to any wheel that may be slipping and evenly places torque throughout the car, is Luke's favorite feature! With Honda all-wheel drive you know your vehicle can perform against any roads.
Remote Start: What's not to love about getting in a warm car on a freezing cold day? Which is why this is Luke's second favorite feature of the Honda Ridgeline. With this technology, you can turn on your engine from inside of your house to allow your car to heat up, which is necessary for Upstate New York winters. It is also beneficial for the car engine to heat up before running. Safety-wise, this can allow your car to clear any ice of frost of the window for greater visibility.
Cargo Space & Dual Access Tailgates: Honda is known for providing good trunk space, and they make no exception on the Honda Ridgeline. Large trunk space is necessary for all of the groceries, sports gear, and travel bags, and or as Luke likes to us it for his ski boots! Honda trucks also have large beds with dual access tailgate. This means it opens down and on the sides, which is perfect for easy access and storing. Our sales associate Luke Manchester loves the added space to store his ski's and ski boots without getting the interior dirty!
Here's what Luke LOVES about the Honda Accord:
LED headlights: The Honda LED lights enhance visibility at nighttime. Not only is this safer for the driver, but it also helps other drivers on the road and pedestrians. They are automatic, so they turn on when the road is darker and they turn off with the car. This avoids a dead car battery from leaving lights on, and makes it easy to understand why Luke chose this as his #1 favorite feature of the Honda Accord.
Honda Safety Technology: In 2019, the Insurance Institute for Highway Safety voted the Honda Pilot, CRV, and Passport the top safety pick. The Honda safety system, Honda Sensing, includes a multi-angle rearview camera, collision mitigation braking system, and road departure mitigation. Each Honda is equipped with stability systems such as traction control, an anti-lock braking system, electronic brake distribution, and brake assist. With these award-winning safety features, the driver can focus on the road and have ease of mind knowing they are protected, make this Lukes second favorite feature of the Honda Accord.
Turbocharged Engine: Honda might be best known for its efficient gas mileage, especially our Sedans and Hybrids. A turbocharged engine is smaller than a normal engine with the same or more power. It allows the vehicle to quickly accelerate, and it uses recycled car exhaust. The turbocharged engine has one of the highest fuel efficiencies of any other engine, which is simply why it made it's way to Luke's top 3 favorite features list!
Both the Honda Accord and Honda Ridgeline are on
lease specials
this month so come on in and test these features for yourself at 1111 Troy-Schenectady Road. And be sure to ask any one of our team members what they love about any Honda model, they will LOVE to tell you!