BMW: The Ultimate Driving Machine. But, how do you ensure ultimate driving pleasure? BMW Approved Tires. These tires are developed with leading tire manufacturers, like Bridgestone, Michelin and Pirelli, and designed for maximum performance. Whether it's rainy and cloudy (like it has been all Spring), or the sun is shining, these tires check the list for the best traction, the smoothest ride, and the safest option for your BMW.
Which tires are right for you? BMW has options:
All-Season Tires: These tires are designed for an enjoyable ride all-year long in moderate climates, suitable for the Capital Region for a majority of the year. When the temperatures drop below 45 degrees, swap these out for BMW Approved Cold Weather Tires.
Cold Weather Tires: When temperatures drop below 45 degrees, these are the tires you want on your BMW! Special rubber is used to remain soft and flexible to withstand colder conditions. Closer tread patterns and sharper edges provide better grip with snow and ice.
Performance Tires: Heading South? These tires are more resistant to heath build-up. The trade-off? Shallow treads provide more surface area but do not handle wet weather as well.
Is it time to swap out your Ultimate Driving Machine's four wheels? Take advantage of this limited-time offer: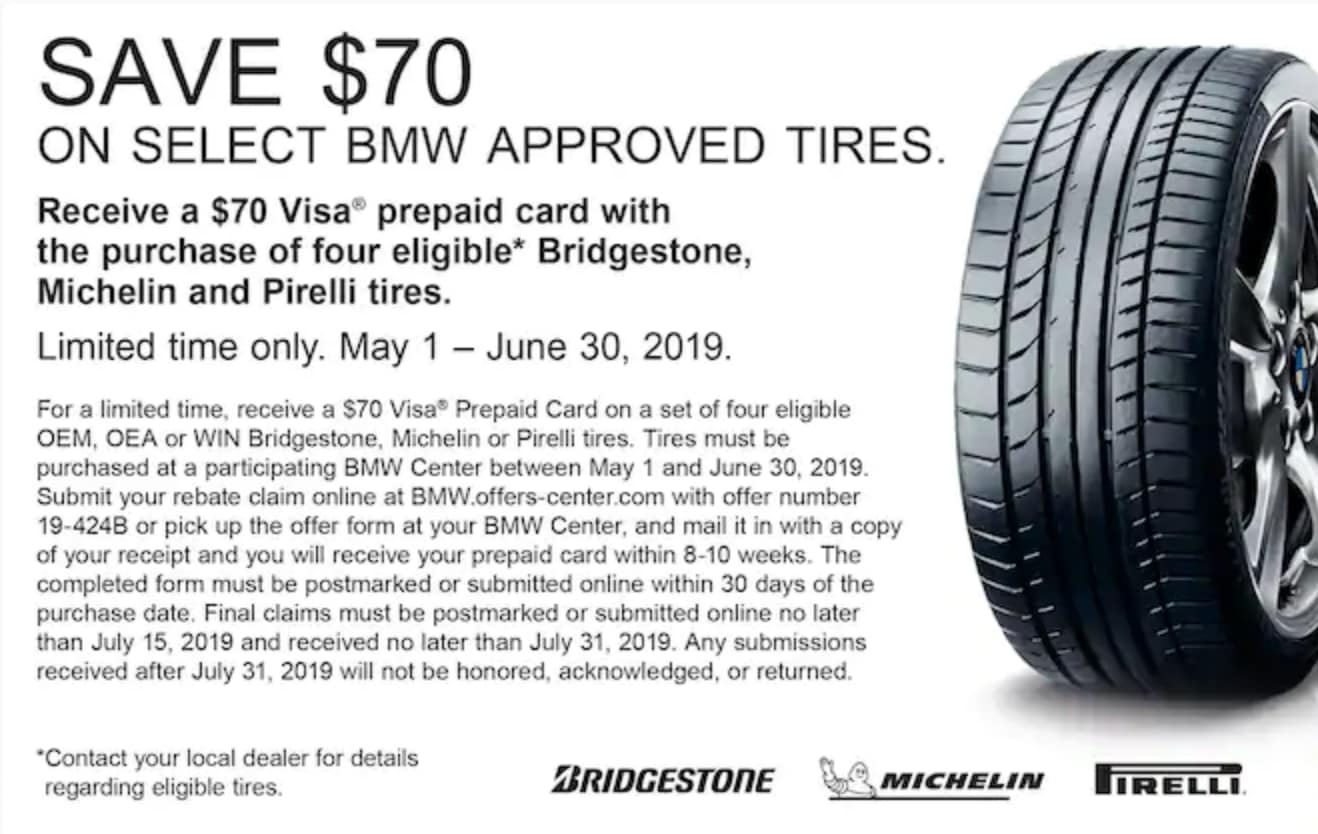 Questions? Give our Service Center a call, we'd be happy to answer them: 888-672-5519. Ready to book your Service Appointment? Book online:
http://bit.ly/2EQvy5k
. It pays to make Keeler YOUR dealer! Happy motoring!