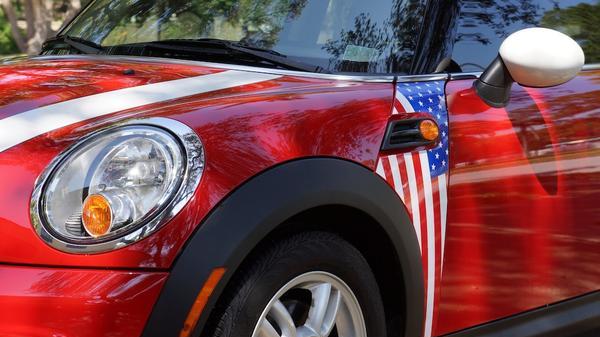 It's true: Every heart beats true for the red, white, and blue! But, what color MINI gets your heart racing? Celebrate the 4
th
of July with a new Keeler MINI! Not sure which color fits your personality? Let this blog be your guide:
Red:
Are you an extrovert? The outgoing type? Like to be the center of attention? Be bold in a Chili Red MINI or be a little subtler with a Burgundy MINI! Regardless which color you choose; everyone will know you're bringing the party wherever you're celebrating this Independence Day! View both reds
here
.
White:
Are you a straight shooter? Direct and right to the point? Friends consider you a clean freak? Go for a Light White or a Pepper White MINI! Fact: Those who choose a white ride are more likely to keep their car clean! Tip: Don't offer to bring the condiments to the 4
th
of July BBQ! Bring something less messy, like the hotdog buns! View all our White MINIs
here
.
Blue:
Are you a "glass half-full", optimist? Wise beyond your years? Opt for a Starlight Blue or an Island Blue MINI! Those who drive blue vehicles are said to be compassionate, honest, and serene. If you're planning to have a relaxing 4
th
of July on the lake, we bet your eye will be drawn to blue. View both blues
here
.
What patriotic color most matches your personality? Stop in and take it out for a spin before Independence Day! As a reminder, we will be closed on Thursday, July 4
th
. Celebrating all weekend long? We will resume normal business hours on Friday, July 5
th
! Have a safe holiday.