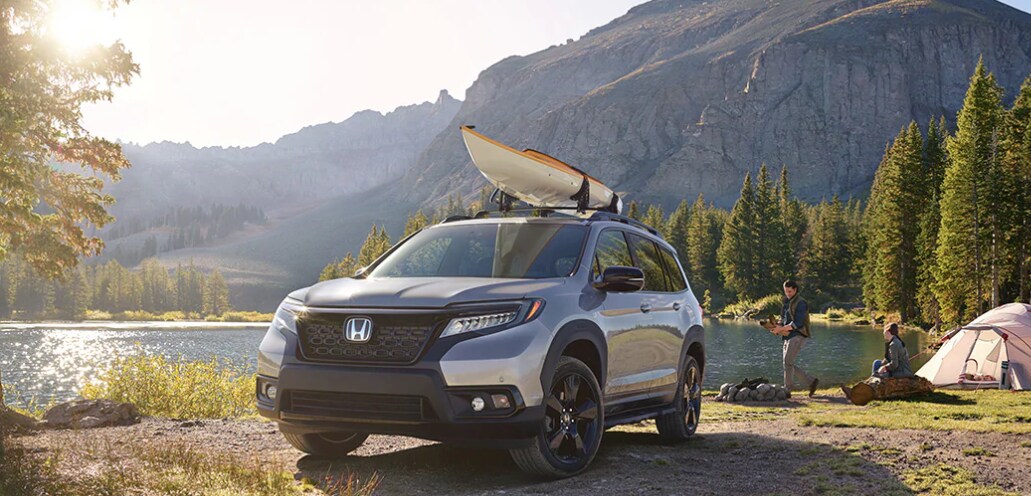 Planning your next road trip(s)? If so, here are 2 reasons you should also be looking into the Honda Passport. This mid-size crossover SUV is spacious, off-road friendly, and has the technology you need to be safe and have an enjoyable ride.
1. Extra Cargo Space
If your road trip is going to require supplies, luggage, or maybe a four-legged friend, you'll need to make use of all the extra space the Passport has to offer. It boasts up to 77.9 cubic feet of cargo storage, ability to seat five passengers into two-rows with ample legroom, and an additional 2.5 cubic feet of storage is available under the cargo floor where you can store plastic bins for easy organization.
2. Technology
The Passport comes with either a 5-inch or 8-inch touch screen display, depending on the trim level. It features a 7-inch instrument cluster which consists of speed, rpm, audio, trip computer, and navigation instructions for those less-traveled areas. Moreover, the Passport comes loaded with Honda Sensing technology, which includes all of Honda's popular safety features to keep you and your family safe on the road. AND, an optional WiFi hot spot and wireless charging capability is available depending on the chosen trim level.
The Honda Passport has a 3.5 liter V-6 engine with 280 horsepower and 262 pound-feet of torque. With a 9-speed automatic transmission and all-wheel drive, this SUV can handle off-roading or wherever else your Honda adventure may take you… Stop by Keeler Honda today for a test drive and to find your perfect Passport for your next trip.