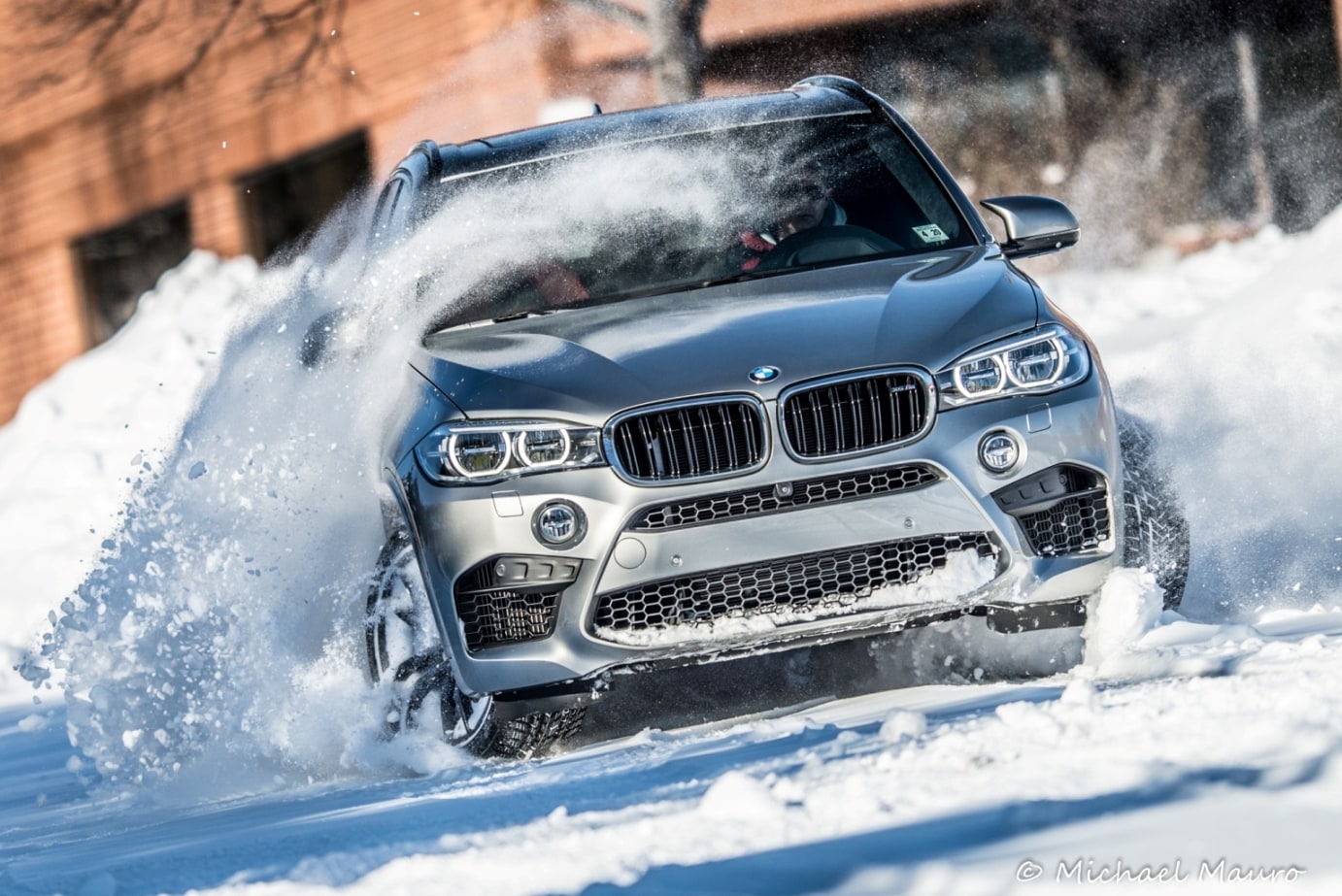 BRR! With temperatures below zero, Winter Storm Harper dumped approximately 16 inches of snow on us here at the Keeler BMW dealership this past holiday weekend. While we continue to shovel and brush off cars, we realize how vital it is to have a reliable vehicle that can handle the Capital Region's precipitation and sub-zero temperatures. Here's one all wheel drive vehicle that shines bright during these chilly Upstate NY conditions: The 2019 BMW X5.
Below, we've highlighted a few reasons why:
Stay bundled up as you approach your vehicle, no need to take your hands out of your pockets. Models equipped with Comfort Access begin unlocking as you approach the driver's door. Plus, with optional Remote Engine Start, you can just hop in and go.
Are your gloves still soaked from digging your car out? No worries, leave them in the dryer for an extra cycle. Your BMW Heated Steering Wheel will keep your hands toasty while driving, eliminating the urge for any distractions. It's a win-win.
16 inches of snow has nothing on the 22-inch first-ever factory available wheels. For a ride above the rest, opt for these.
Is your coffee cold by the time you get to the office? Problem solved: BMW Heated Cup Holders. Sure, they have the option to be "Cooled Cup Holders" but we won't be ordering a cold brew anytime soon.
We get it, the snow brings along the unexciting tasks of shoveling and roof raking, BUT it is so pretty to watch it fall. Turn off the iPads and instead take in the snowy sights through the larger Panoramic Moonroof of the all-new X5.
Heading to the mountains with a few friends or the entire family? Gear up with skis, snowboards, snowsuits, goggles, gloves, hats, and boots. Not sure where to store it all? The 2019 X5 comes with 72.3 cubic feet of trunk space.
There's so many reasons to love the all-new 2019 BMW X5, especially during the cold and snowy months. What has you falling in love with this new model during the snow fall? Stop by and test drive one yourself today at 1111 Troy-Schenectady Road. Check out our new BMW X5 inventory here: http://bit.ly/2FHWB6j

Photo credit: bimmerpost.com