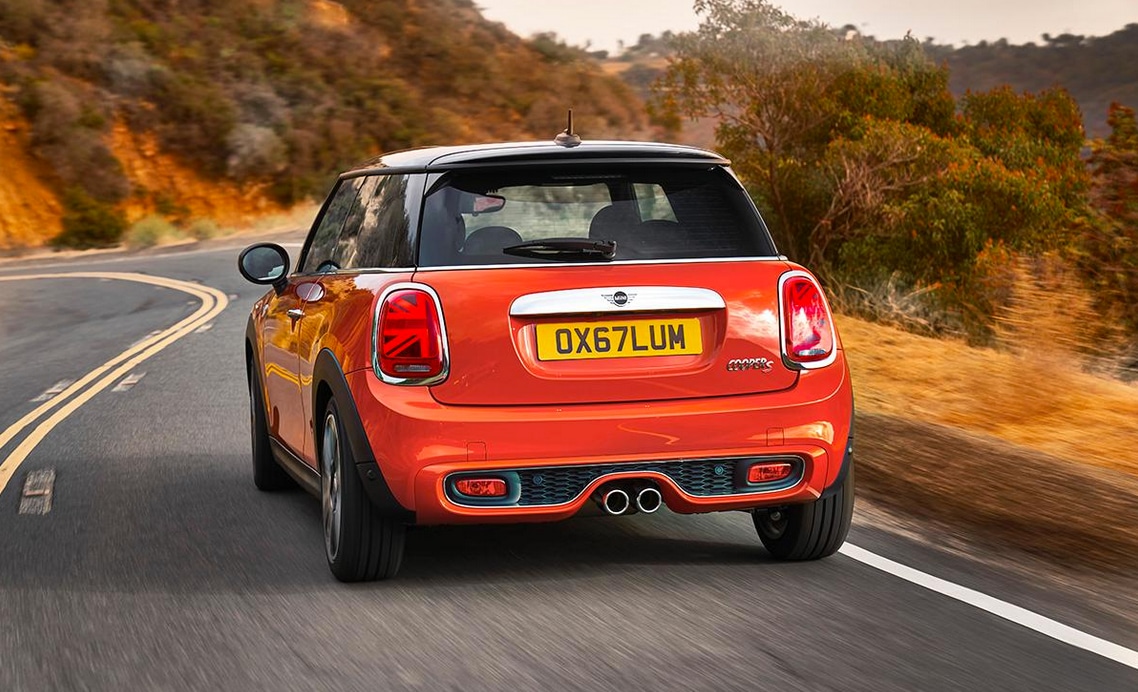 The MINI Hardtop 2 Door: The iconic first MINI Cooper to hit the road. Today, it's decked out with the latest performance engineering, top of the line tech, and an interior that'll give you heart eyes. Why should your next MINI be a Keeler MINI Hardtop 2 Door? Here's what we're loving:
· It's Performance: This MINI may only have 2 doors, but it sure packs a punch with it's Twinpower Turbo Engine. This car comes standard with 3 different driving modes, to accommodate any mood you're in: Sport, Green or Mid. Roughing it? This 2 Door can handle it. With Four-Wheel Independent Suspension, this MINI can handle any terrain that lies ahead.
· It's Teched Out: Apple Carplay? Check. Touchscreen Navigation System? Check. Head-Up Display? Check. Like we said, this MINI is "teched" out! Plus, if you've vowed to be less forgetful in 2019, we've got just the perk for you: Find Mate. With MINI Find Mate, never forget your essential cargo ever again! Place a tag on an item and your car will notify you if you pull out of the garage without it.
· It Turns Heads: Rolling by in a 2019 MINI 2 Door? We see you, we all see you! From the Union Jack LED Tail Lights to the LED Door Projectors showcasing the MINI logo, this MINI truly gives quite a nod to it's British heritage.
· It's Interior: This MINI may only have 2 Doors, but it provides ultimate comfort. By pushing it's wheels all the way out to the corners of the vehicle and turning the engine sideways, they have maximized passenger space to the max.
· Most Importantly, It's Safe: The 2019 MINI Hardtop 2 Door received the 2018 IIHS Top Safety Pick title for 2 main reasons—it's optimal front crash prevention and brand-new optional LED headlights. Want a car you'll enjoy AND feel safe in? We got you.
If you're looking for a fun ride that can handle tight turns like a pro, the MINI 2 Door is the car for you. Not only is it perfect for a weekend joyride, have piece of mind putting your precious cargo in the rear. Ready to see for yourself? Stop in and see us at 1111 Troy-Schenectady Road for a test drive today. We're ready for you!