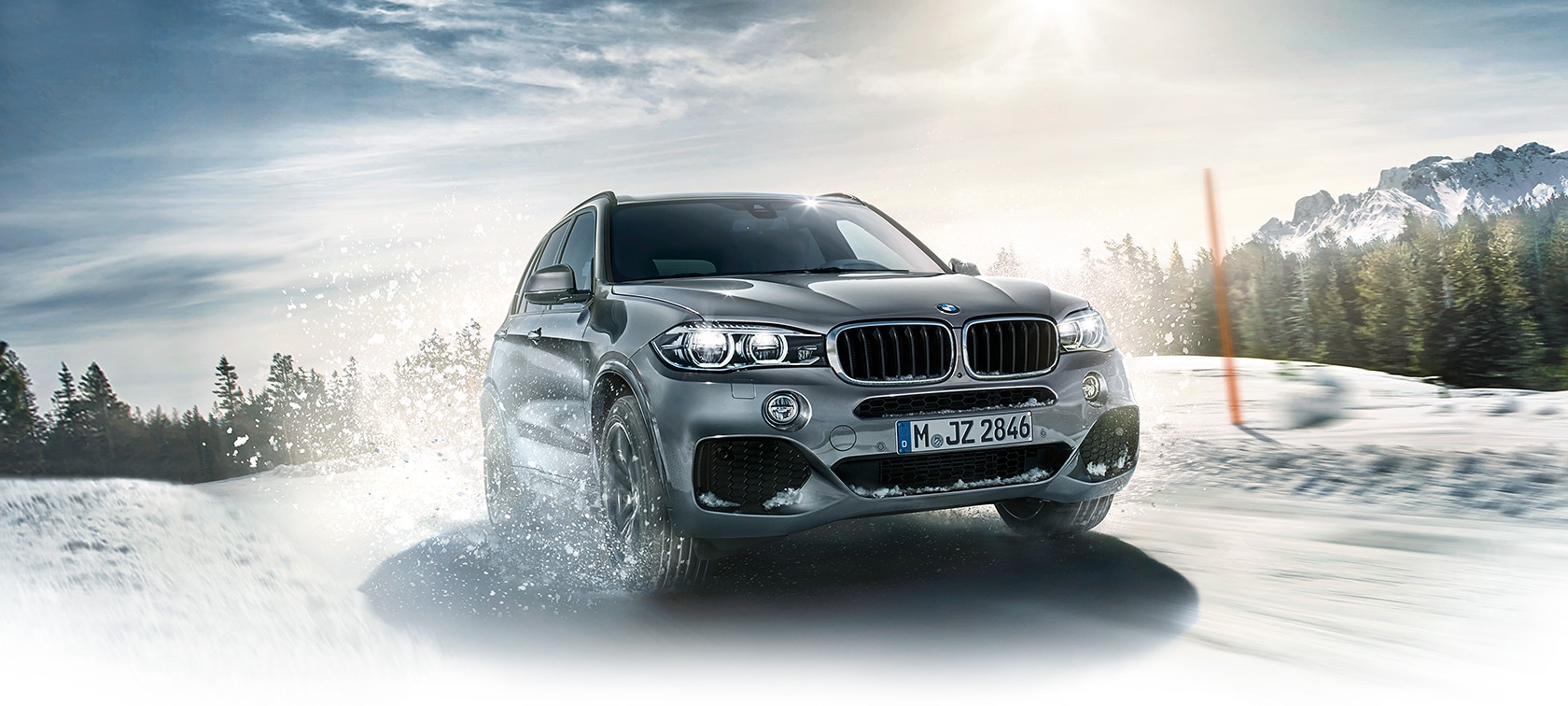 If the snow storm we had earlier this week is any indication of the winter ahead for Upstate New York, it's crucial to have a car that can handle the slippery roads. Luckily, the BMW all-wheel technology, xDrive, is one of the most effective and practical systems on the market!
What is xDrive:
BMW xDrive brings the sleek and effortless driving style of a BMW to all imperfect weather conditions. Whether you are turning a sharp corner, driving on icy roads, or roads that haven't been plowed yet, BMW xDrive will accommodate. The system uses sensors to detect the type of condition and then adjusts the vehicle to withstand them.
How does xDrive work:
The xDrive feature on a vehicle helps provide more traction on slippery surfaces for better driving. The system is also equipped with Dynamic Stability Control which can detect if the car losing control and can automatically enable either the front or rear brakes. Some of the features the xDrive is able to monitor and control for safety include wheel speed, steering wheel angle, throttle, brake, and position. It's standout feature: it can also monitor yaw, pitch, and roll of the vehicle. These are the three-axes of rotation of a car. Yaw, for example, can control drifting or skidding. Roll is the motion of turning a sharp corner or leaning towards the outside of the bend. Pitch is the motion of a heavy break or quick acceleration. These three motions are considered some of the most important when driving through inclement weather.
xDrive at Keeler:
Many BMW vehicles now come standard with xDrive, or can be equipped with the system. BMW Series 2-8 are capable of the xDrive system, along with BMWx1-BMWx7. An SUV equipped with xDrive is the perfect car to keep the entire family safe this holiday season! Our top pick this winter is the 2020 BMW X6 xDrive50i
. Besides it's ultimate AWD system, this BMW also features memory foam seats, a surround sound system, rain-sensing wipers, and wireless charging. It is spacious enough for the whole family and safe in the snow, making it an amazing car for both your year-round work commute and holiday travel!
Click here
to see other xDrive vehicles in inventory.
Our team at Keeler BMW is happy to help find you a car equipped with xDrive and that is a perfect fit for you and your family's lifestyle.