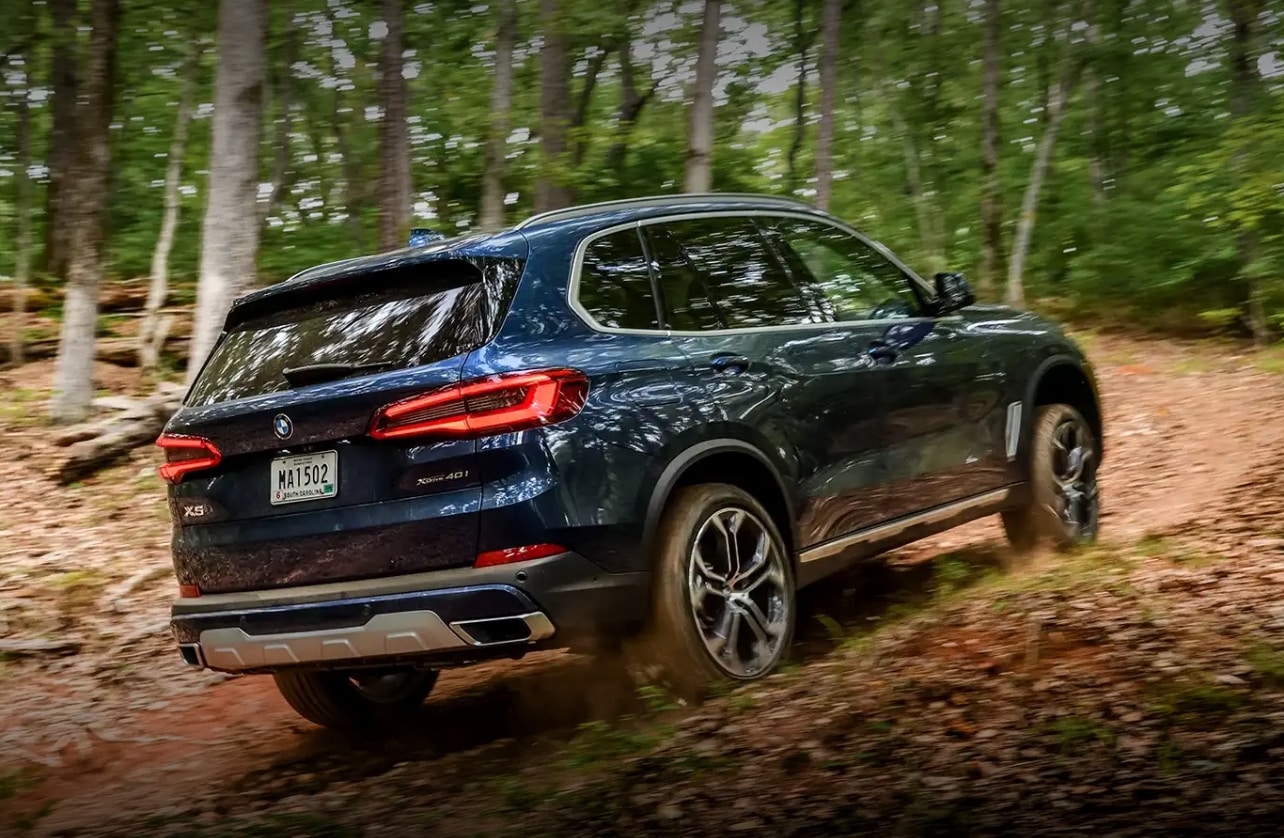 The 2018 BMW X5: Often seen filled with kids and car seats in the drop-off line at school, being packed with grocery bags for a week of family dinners, and being loaded with bikes for a fun filled weekend.
The 2019 BMW X5: Seen off-roading on the wild side.
The average BMW X5 doesn't typically stray too far from the paved roads. But, the future of the X5 is looking much more adventurous! BMW "threw all its new tech into one car and the result is a better X5 that might actually go off-road", as mentioned in an article from Engadget.
New features:
· Off-road mode: For drives on the wild side!
· User-friendly infotainment system: For all your audio and video entertainment requests!
· Heated & cooled cup holders: Coffee in the morning and a cold water bottle after your off-roading adventure!
The 2019 X5 is the first BMW with an available off-road package with includes four driving modes: Snow, Gravel, Sand and Rocks. Plus, new infotainment features that show the tilt of the X5 and an off-road camera for trail visibility.
Of course, the 2019 BMW X5 can handle the city roads and highways: The V6 pushes out 335 horsepower and, according to BMW, will go from zero to 60 in 5.3 seconds. Plus, features like: USB-C ports, optional third-row seating, optional third-row seating, unlocking the car with an Android phone, and a camera that makes sure you're paying attention and alert.
Where will you take the 2019 BMW X5? Whether your dropping the kids off at school or taking a drive on the wild side, you'll want to be behind the wheel of this 4th generation BMW Sports Activity Vehicle. Stay tuned for this new (off-road) ride, coming to dealerships like ours soon!