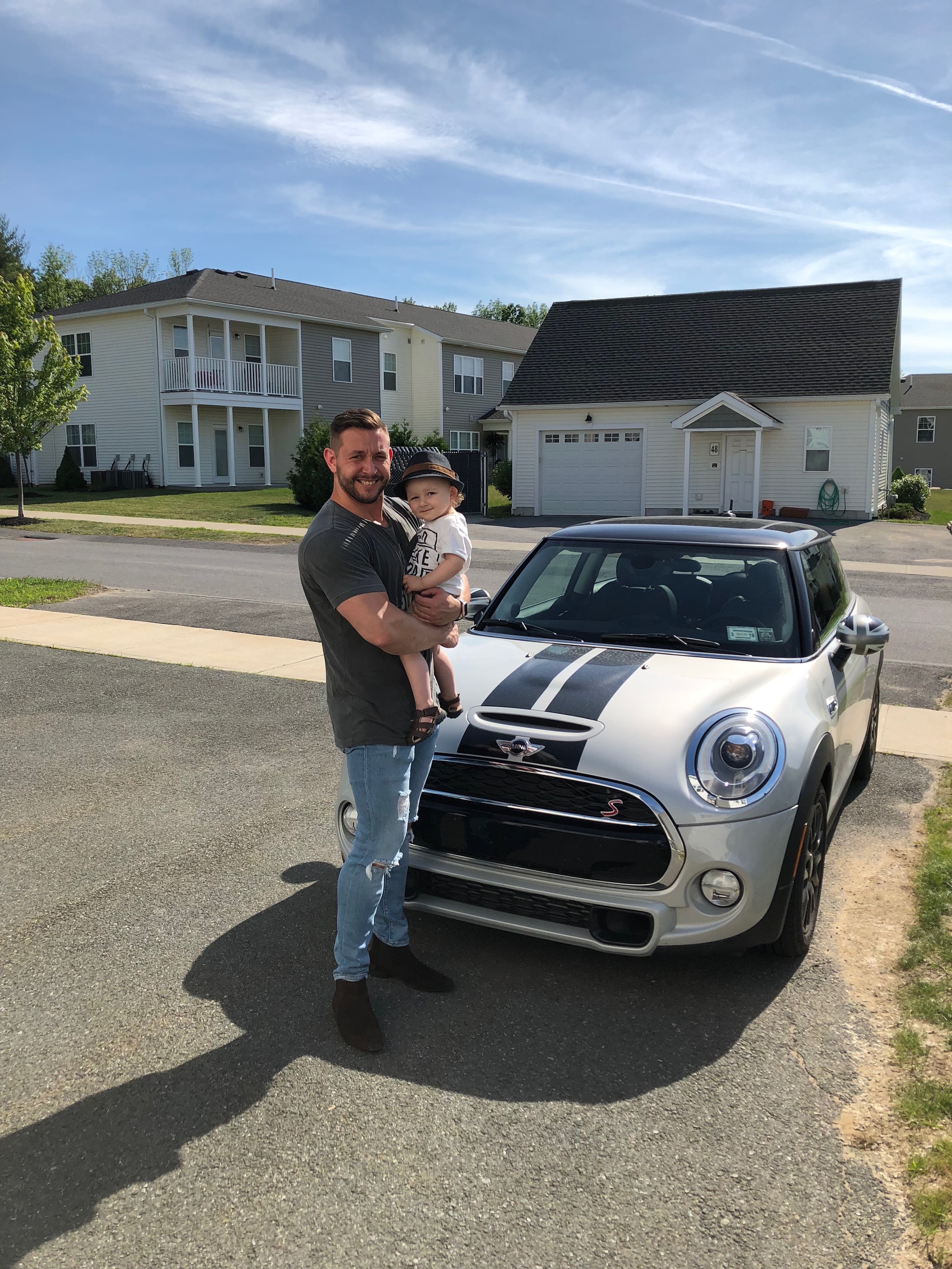 If you're reading this on October 2nd, it is National Name Your Car Day! Are you a proud owner of a Keeler MINI? Does your car have a name? Great! It is an important part of your daily life, and it deserves one! Still driving around in a nameless MINI? Lucky for you, MINIs already have cool model names— like the Countryman and the Clubman. Some other brands—not so much:
Chevy Nova: Nova… Kind of a catchy name… Unless you speak Spanish. "No va" in Spanish translates to "it does not go". Not the type of car you want to be behind the wheel of!
Daihatsu Scat: "Scat" has a few different meanings on merriam-webster.com— 1: to go away quickly (cool, a fast car!) 2: jazz singing with nonsense syllables (sweet, a musical ride!) 3: AN ANIMAL FECAL DROPPING. Yuck! No one will want to be in the boot of a ride with that name!
So, luck you, you're the proud owner of a Keeler Countryman or a Keeler Clubman—But, what if your car gives off feminine vibes? Does your MINI have style and grace with bubbly warmth? Here are some ways to spin the "-man" into a lady:
· Give your MINI a kick-a** name inspired by a superheroine: Selina (Catwoman), Katana (Justice League), Harley (Suicide Squad), or Aurora (X-Men).
· Name your MINI after one of Fortune's 2018 Most Powerful Women:
o Ginni (Rometty): Chairman, President, and CEO of IBM. Ginni and MINI has a nice ring to it!
o Mary Mack: Senior EVP of Consumer Banking at Wells Fargo. Have a black on black MINI? We're loving the name "Miss Mary Mack"— You know, she's "all dressed in black"!
o Oprah Winfrey: She needs no introduction. You get a car, you get a car, you get a car!
Is your MINI manly? Characteristics like your MINI's shape and size (2-Door or 4-Door) to it's robustness and amount of noise (or none at all—hello, hybrid!) can help pick the perfect name:
· The MINI Countryman is the biggest MINI. Give him a big, burly country man name: Austin, Dakota, Huck, Jed, Levi, or Sawyer.
· Obviously, the MINI Clubman loves the club. Name him after a DJ: Calvin (Harris), Skrillex, Diplo, Zedd, or Marshmello.
Basing your MINI's name off the exterior color you choose? Here are a few of our favorites:
· British Racing Green: Pick a British name with class and charm, like Daphne, William, Henry or Harry.
· Moonwalk Gray: Pick a song title from the moonwalking king himself, Michael Jackson—Billie Jean, Thriller, or Dirty Diana.
· Solaris Orange: Orange you glad you picked this MINI exterior color? Name your MINI after a jokester, comedian— Amy (Schumer), Kevin (Hart), Ali (Wong), or Jim (Gaffigan).
Sometimes, there is no rhythm or reason for your car's name, like Ronnie's MINI. This Keeler MINI Motoring Advisor is the proud owner of a 2-Door Cooper S named "Carl". Just like the brand's 4 letter name, C-A-R-L was the perfect match for this White Silver Hardtop.
Don't have a MINI to name? Stop in and see Ronnie and the Keeler MINI team at 1111 Troy-Schenectady Road. We're here to help find you the perfect car and help you pick out the perfect name!