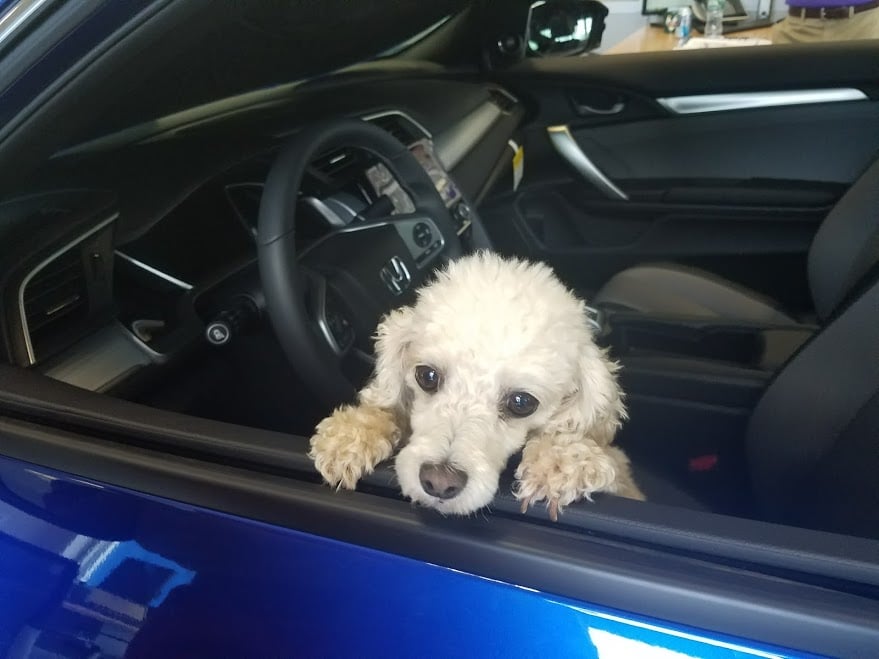 Summer is the perfect time of the year to hit the road and go on adventures while the weather is nice. Of course, many of us will travel with friends or family, but some of us will opt to go on journey alone with a furry friend. If you're one of those people, listen up! Here are some tips for keeping your pet safe on the road and how to get the most out of your trip!
Make Sure Your Pet is Up for the Trip
If your pup often gets car sick or doesn't enjoy long car rides, you might want to consider that before heading off on a 10-hour drive. In the event that your dog does love to ride in the car, start taking them on more frequent trips so that he or she gets used to traveling often, vs the occasional drive to the dog park!
Check Tags and Microchips
Before heading anywhere, you'll want to make sure your pet is up-to-date with their tags and that their microchip is registered and current. Of course you never want to think about your pooch getting loose during a trip, but it can happen and being prepared is the best thing you can do about it.
Is Your Car Up for the Challenge?
Regardless of the time of year, it's important to make sure your car is Road Trip Ready for the journey ahead! To ensure your car can handle the drive, consider the following:
-Tire Pressure
-Oil Change
-Fluids
-General Maintenance
Additionally, is your car going to be comfortable for a long drive with your pup? A Honda FIT might be the perfect ride for you and a small dog, but a larger dog might need the space that the Honda CR-V or Pilot offer!
Keep Them Safe on the Road
Most importantly, once you're driving, you don't want any distractions. We mean your dog trying to sit on your lap as you drive down the highway! If your pup is known to do this, you should consider having them in the backseat with a safety guard up so they can't shift from the back seat to the front.
Food & Water
Finally, this is a no-brainer but it's important to remember their food (always pack for two extra days, just in case!) as well as plenty of water so they can stay hydrated. If you're traveling in the dead of summer, it's going to be hot, even with AC on. Keep your pup hydrated and well-fed and they'll be the best companion on the road you can ask for.
Need to find yourself the perfect Road Trip vehicle for the summer? Stop in to Keeler Honda to check out all of our new and pre-owned inventory. We're happy to help!