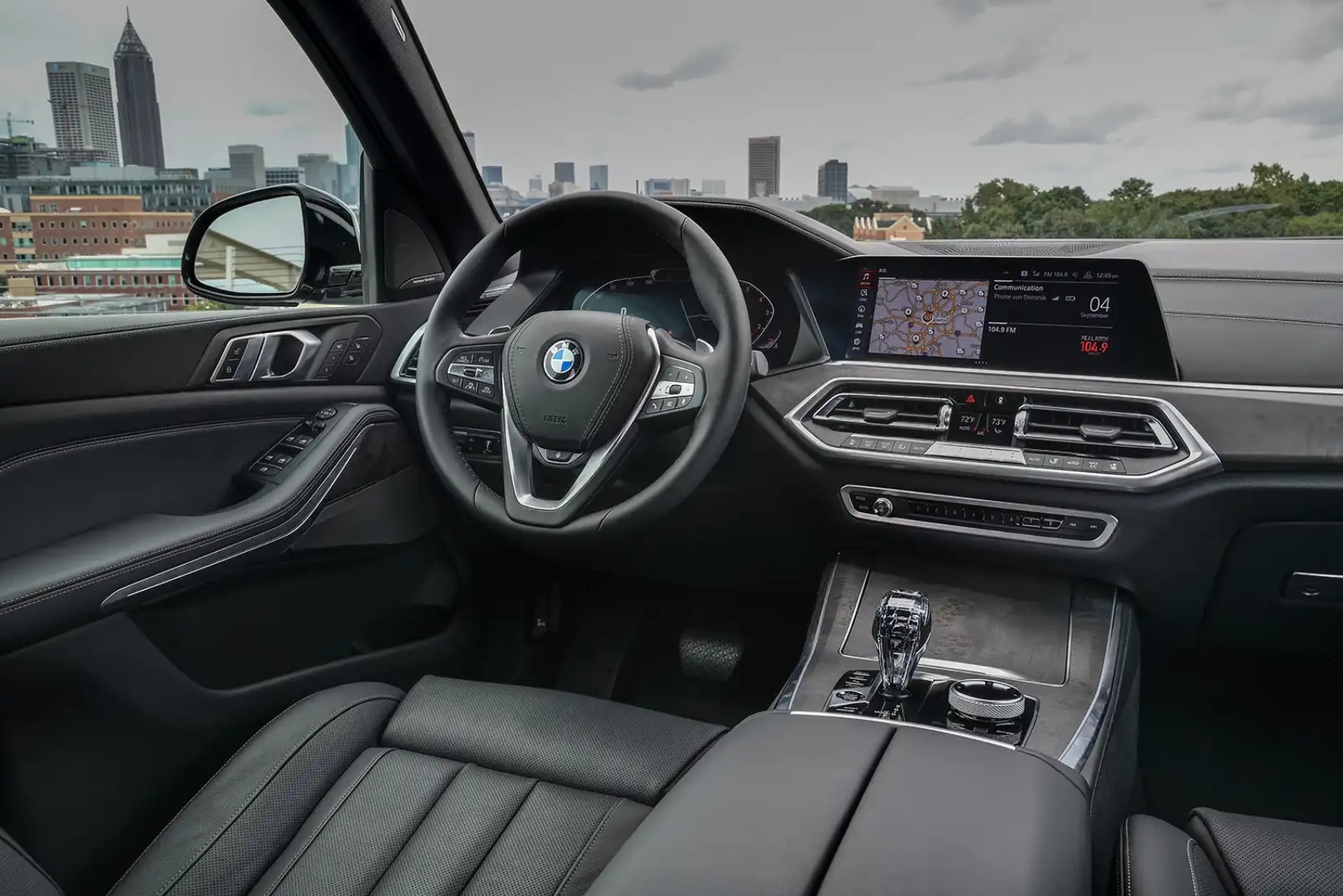 Nothing beats the excitement of Christmas morning… Except being handed the keys of a brand new BMW. And not just any BMW… The all new, all redesigned 2019 BMW X5. Not only is a bigger and better, it's decked out in the latest in design and performance. Here's why we're loving it:
It Grew!
Bigger isn't always better, but when we're talking about the BMW X5 interior space, it sure is! This 4th generation X5 has increased its wheelbase, overall length, AND overall height. What does this mean? A roomier ride for you, your passengers, and all your Christmas presents.
It's Quicker!
Dashing through the snow in the upgraded eight-cylinder engine may not seem like anything new, but with the turbo chargers being relocated to the valley of the V8— there's better performance for you as the driver! Plus, new heat plates improve the engine's auto start-stop function. The result? Greater reindeer (horse)power.
It's Bright!
All is merry and bright behind the wheel of the 2019 BMW X5. The SUV has new laser lights with BMW blue accents that will have you ho ho ho-ping for an X5 in your driveway Christmas morning.
And Brighter!
The new BMW X5 features lots of new smart technology. The first-ever bundle of BMW's Connected Services, Connected Package Professional, now come standard on all 2019 X5. Perks of this bundle include: Remote services, concierge services, on-street parking information, and real-time traffic information. PLUS, say goodbye to your car keys! You can now open and start your SUV with your iPhone or Android! Enjoy traveling over the hills of snow? There is an optional off-road package that includes an air suspension set up at both axels and a new rear-locking differential.
If all you want for Christmas is the 2019 BMW X5, head over to our website and check out our wide variety of new BMWs: http://bit.ly/2Ag5qzR. We will resume our normal business hours on Wednesday, December 26th! Happy Holidays from Keeler BMW.