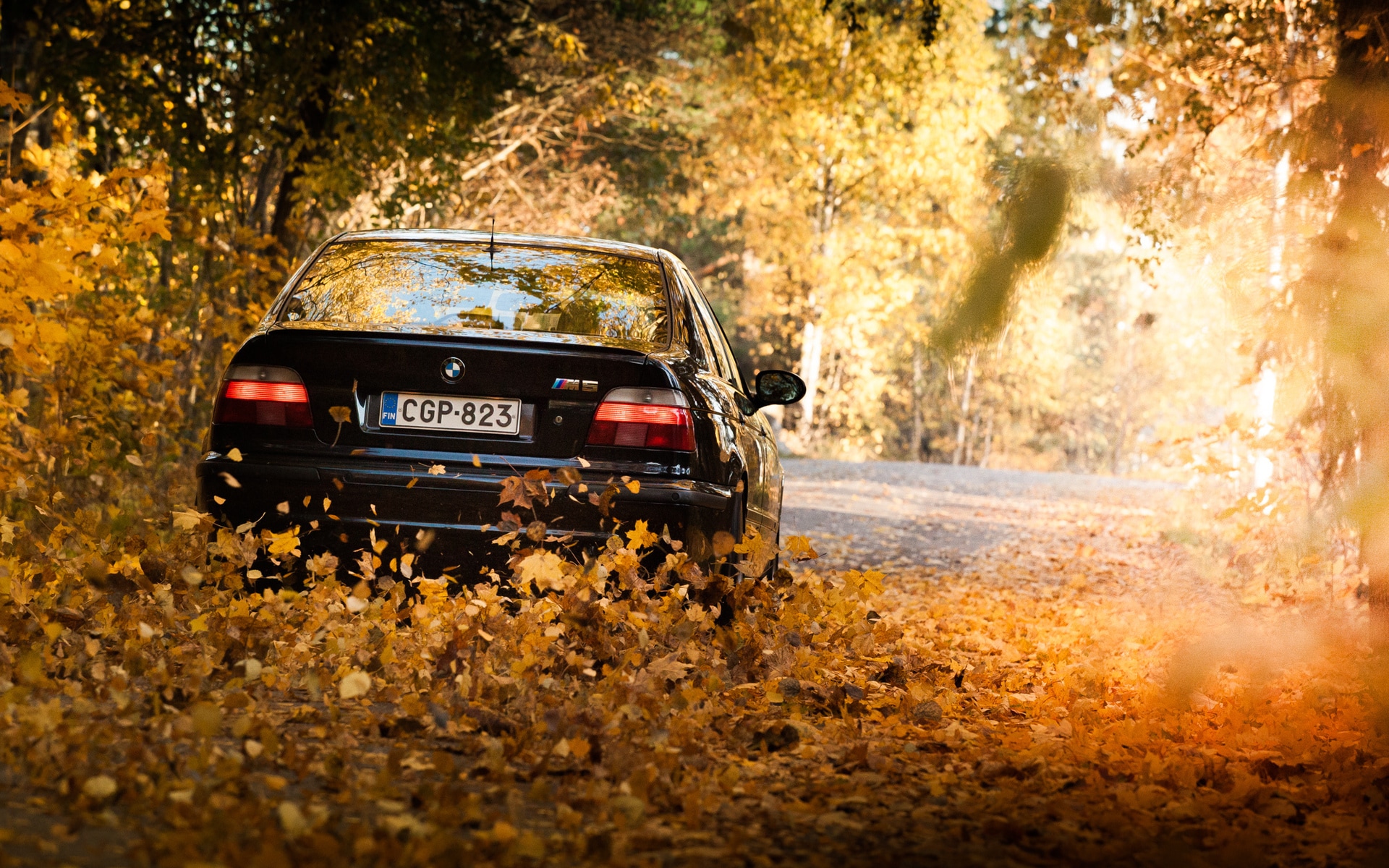 Raise your hand if you already have a PSL in your BMW's cup holder!
Summer is quickly coming to an end and Fall is right around the corner with Winter not far behind. NOW is the perfect time to get your BMW ready for the cooler months ahead.
Here are a few tips to help prepare your BMW for the upcoming Autumn chill:
Change Your Air Filter: Prone to allergies? Summer pollen has probably accumulated in your BMW's air filters. Dirty filter = Decreased airflow, horsepower AND engine performance. Give your car a breath of fresh air with a new, clean BMW Air Filter. Our team of experts in our BMW Certified Service Department would be happy to swap your old, dusty one for a new, fresh air filter!
Check Your Battery: Colder weather can take a toll on an older model. If your car is 3-4+ years old, stop in and have your battery checked to ensure it's in good working order. PS- Don't forget to keep jumper cables in your trunk if you don't have BMW Roadside Assist. "BMW Roadside Assistance offers support and expert advice 24 hours a day, 365 days a year. You're protected in all 50 states, Canada and Puerto Rico, and you're even covered if someone else is driving your BMW." – BMW USA
Check Your Tires: Are your tires properly inflated? In newer BMW models, you are able to check your tire pressure via the iDrive System on your Navigation Screen. If an older model, here's how to check them old school:
Head to a local gas station or service center that (most often) offers FREE AIR!
Find the recommended air pressure for your vehicle in your owner's manual.
Check your tires while they're "cold" - meaning not right after the car has been driven.
Remove the tire's valve stem cap.
Place the gauge evenly onto the valve stem and record the air pressure number that will display on the gas station's tire pressure screen.
If above the recommend PSI, let air out.
If below the recommend PSI, add air.
Be sure to replace the valve stem cap before driving away!
Now is also a good time to consider getting your BMW a set of snow tires. In Upstate NY, you never know what the Winter season will bring. Better to be prepared than slipping and sliding on snow and ice.
Check Your Wiper Blades: How can you see the Fall foliage if your wiper blades are old and streaky and you're out of wiper fluid? Wiper blades tend to only last 1-2 years. Before the snow begins to fall, we'd be happy to help you pick out and put on a new pair of windshield wipers and top off your wiper fluid.
Stop in and see us at 1111 Troy-Schenectady Road. Our BMW Service Center is ready to help get your ride ready for Fall.