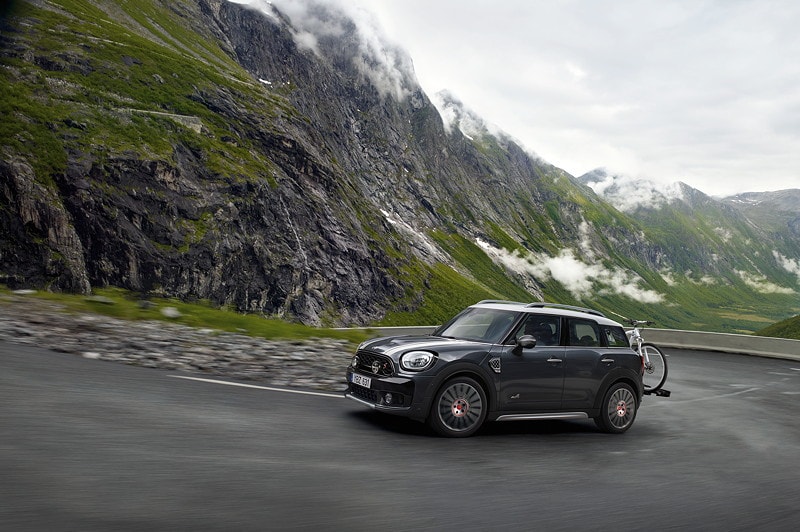 Simply put, driving a MINI isn't like driving any other car. Why? Well, for many reasons. But our favorite has to be it's handling. MINIacs describe the "incredibly responsive ride" to that of a roller coaster or a go-cart. Whatever you compare it to, it's the performance most people expect from a high-powered sports car—but without the expensive price tag. Don't believe us? Stop in and test drive a MINI and you'll understand. Already the proud owner of a Keeler MINI? Put it's handling to the test on one of the following routes in Upstate NY:
1. Whiteface Veteran's Memorial Highway: Heading North? Drive up the historic Whiteface Veterans' Memorial Highway to the top of New York's fifth-highest peak at 4,867 feet. Need a break from behind the wheel? There are nine stops along the way for drivers to pull over and take in the views, including breathe-taking views of Lake Placid. Need to stretch your legs out a little more? To reach the peak of the summit, you'll need to hike the fifth-of-a-mile-long Alpine Nature Trail. At the top, enjoy the spectacular 360-degree panoramic views of the Adirondacks, New England and Canada.
2. Western New York Southtowns Scenic Byway: Heading West? Explore the Lake Erie portion of NY State and Niagara Frontier with a excursion around the triangular shaped route, passing through five towns and three villages, with Orchard Park, East Aurora and Springville at the three corners. In the Summer, enjoy nature's beauty, area parks, open air markets with fresh, locally grown produce, art shows and festivals.
3. Route 80: Heading South? Cut through the center of NYS down Route 80 towards Cooperstown. A must-stop? The Baseball Hall of Fame. Fun fact: Almost 300,000 people a year make the pilgrimage to Cooperstown to pay homage to the heroes of the National Baseball Hall of Fame and Museum.
A MINI can handle the journey, but can you handle the MINI? Don't worry, MINIs are equipped with Dynamic Stability Control. DSC can help make anyone a better MINI Motorist by automatically applying selective brake pressure or engine power to keep you in control. Stop by and test drive a Keeler MINI today. Once you get behind the wheel, you'll understand.