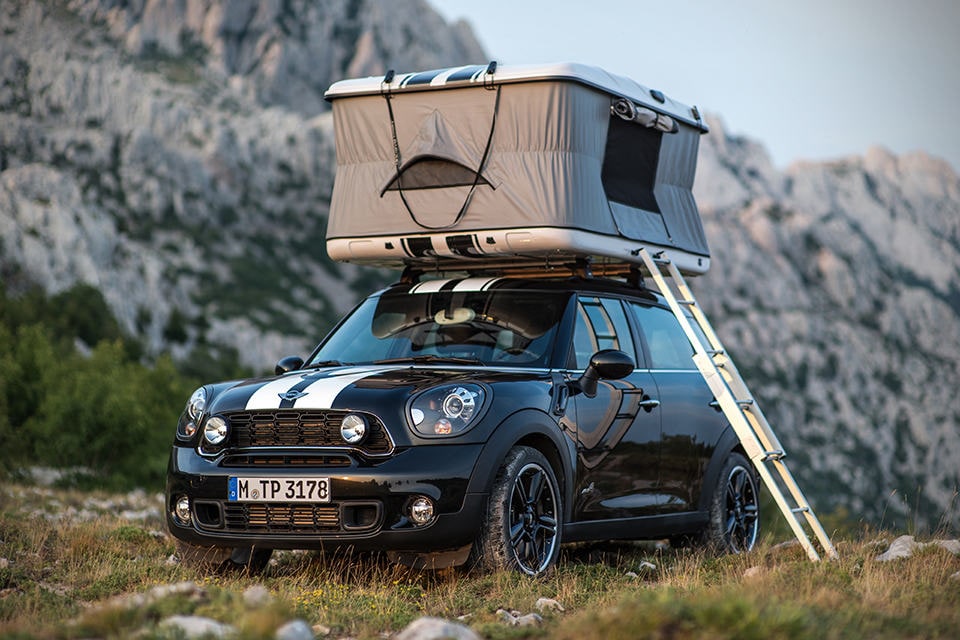 We all have an ongoing love affair with a MINI and the great open road. Now that Spring is here and Winter is finally on its way out, it's time to gear up your MINI for a Spring or Summer road trip!
Keeler MINI loves nothing more than an exciting adventure behind the wheel of a MINI Cooper or a MINI Cooper Convertible. Before you embark on your journey, have a multi-point inspection done to make sure that your MINI is in tip-top shade. Before you start mapping out routes and planning destinations, let our Service Department will make sure your fluids are at the right levels and no screws are loose! It's important to check your tires, check under the hood you're your alignment and suspension. Schedule a service appointment today to ensure your MINI is ready to go, go, go!
Onto the fun stuff – MINI road trip essentials:
First Aid Kit
Whether your first aid kit is store bought or DIY, make sure to carry Band-Aids, antiseptic, gauze, antibacterial ointment and some ibuprofen just in case you motor a little too hard.
Music
Make your journey a little more fun by turning up your favorite tunes! Upload plenty of music to your iPod or smartphone. Put together a MINI playlists to make song selection easier and safer while driving.
Chargers & Cables
Phone chargers and auxiliary cables are just a few examples of some of the commonly brought cords on a road trip. The last thing you want to do is be stuck in the middle of nowhere with a dead phone battery. That certainly is bigger than a MINI problem!
Spare Keys
Imagine you are 500 miles away from home and your keys fall down the sewer. Now what? Take a set of spare keys with you so can continue your road trip without a worry. Let your co-pilot hang onto the spares or put them on a separate keychain in your bag.
Navigation
No matter what method you choose to navigate your trip, make sure you are prepared. You can either use the navigation system in your MINI, on your phone, on a portable GPS or you can be old-school and use a traditional map!
Snacks
There is nothing quite like snacking on some good munchies while driving the open road. Make sure your snacks are easy to eat so that you can still guarantee safe travels. Plus, you also don't want to make a mess of your MINI!
Sunglasses
As you are driving into a romantic sunrise or sunset, it may not be like the love story you would have hoped it would be if you forgot your shades... The sun can make it harder for you to see the road ahead, possibly causing an accident. Bring a nice pair of sunnies with you to help prevent accidents from occurring.
Spare Tire or Run Flats
Run flat tires help give you, the driver, peace of mind. Run flats allow the driver up to 30 miles to their next destination after the tire has been punctured. If you deem it necessary, bring a spare with you! There's more than enough room in the boot for a half-size spare and your MINIs may already come with one.
Your service is complete. Your road trip essentials are packed. Where to?