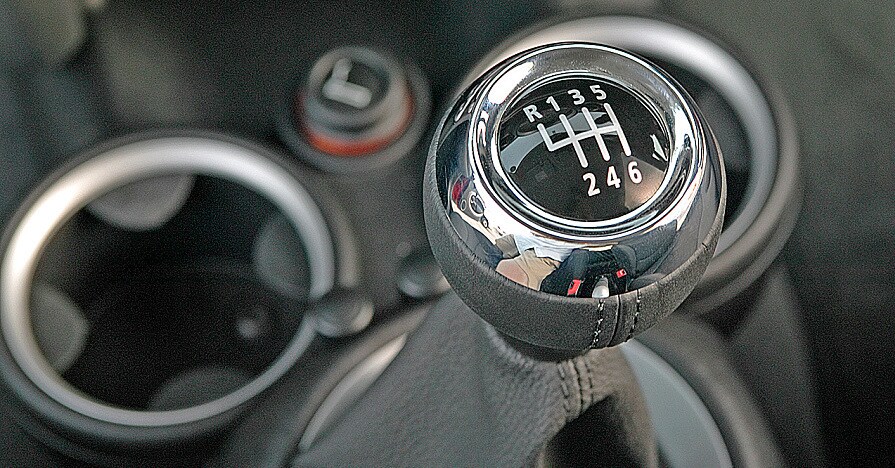 Before we know it, the snow will begin to fall! During these winter months, the streets can get very slippery and be very dangerous. Luckily, your MINI will provide you with the safest ride possible! Driving standard allows for the safest travel in the inclement weather.
Here in the North, we all know how bad the winter season can get. Some MINIs use standard transmission, that offers high handling control and extra fuel efficiency. This year, be in control and prepare yourself from unwanted car accidents. Follow these MINI tips to keep you safe this winter season:
1) Avoid Steep Hills
Getting up large hills for manual car owners is a real struggle and on the icy roads, it can be even more difficult! In the event you confront a hill, maintain speed and momentum to get up the hill but if have to stop at the base of the hill, it will be much harder. Therefore, you should consider taking a flatter route this season.
2) Start in a Higher Gear
Starting your MINI in a higher gear will help you plow through any ice and snow. Your wheels turn slower and puts more power behind them. Our tip: Try starting your MINI in 2nd gear when the snow begins to pile up.
3) Purchase All-Weather Tires
Winter tires are especially needed in the winter for manual driving. You can have great control with a manual, but if you have old, worn tires, that control won't translate onto the pavement. Winter tires are beefier that allow you to start and stop more steadily. You can purchase these types of tires at our dealership!
4) Brake Wisely
Some stick shift drivers keep their feet on the clutches while stopped, when they really should only be on the brakes. Resist stepping on the brake or gas on turns, avoid slamming the brakes down icy hills and utilize your hand brake when parking. On turns, use the clutch only.
It is paramount that MINI drivers follow these helpful tips this winter to prevent unwanted car accidents. Driving standard allows you to stay safe on the roads during the upcoming snowy months. Hurry into our dealership to get your safe driving MINI for the upcoming winter season!