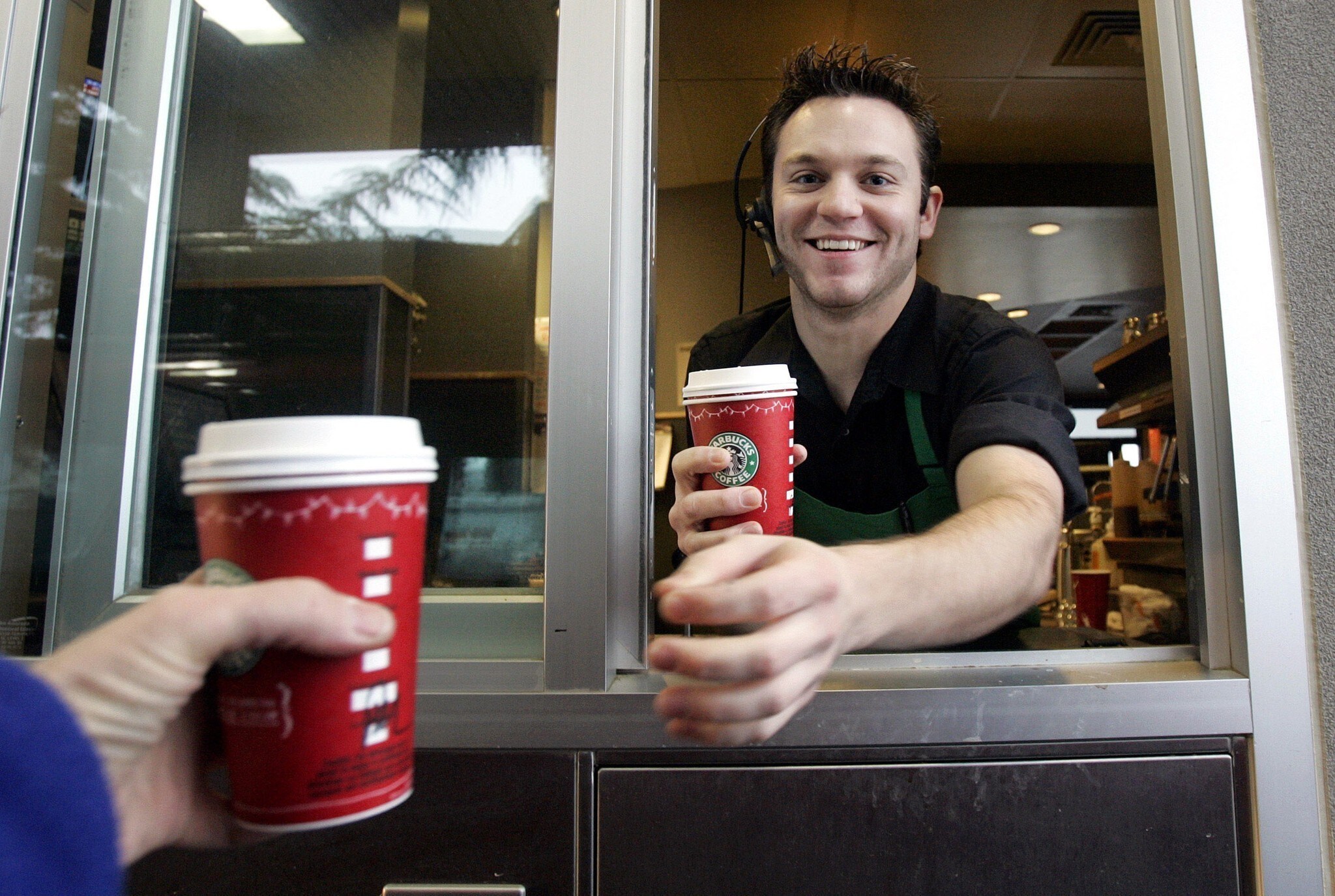 November is the month of thanks and giving. At Keeler BMW, we are fully embracing the charitable season and sharing our favorite ways to pay it forward. What is "pay it forward"? When someone does a good deed for you, instead of paying them back, you do a good deed for someone else instead. A small act can completely turn around someone else's day. Here are a few simple ways to pay it forward from the comfort of your Keeler BMW:
If you're driving through the Dunkin' Donuts or Starbucks drive-thru, consider paying for the car behind yours' order. A typical order is around $5, unless there are 3 hungry kids in caboose!

Early to picking up your kiddos from school? Pay it forward and send three positive, uplifting text message to a friend you haven't talked to in awhile. A simple "I miss you" message will bring a smile to the recipient's face.
Heading to the grocery store in the rain? Offer an umbrella to a shopper who didn't pack theirs for this rainy day! No one likes soggy groceries…
Filling up the gas tank? Purchase a small gift card to the gas station and leave it by the pump to put a smile on the face of the next customer!
Stuck in the 5 o'clock traffic? Don't be the driver who doesn't let others merge onto the highway. Pay it forward and let a few cars in! The car behind you might give you a honk, but the few cars you let will give you a wave of appreciation!
No E-ZPass? No problem! Our lives today are so fast-paced, it's good to slow down every once in awhile, even if it's just to pay the toll!

Pay it forward and pay for the passengers in the vehicle behind you.
Is your local Elks Club or sports team hosting a car wash to raise money for their organization? Even if your car is squeaky clean, support their cause and pay it forward!

Everyone loves receiving mail (unless it's a bill!) or a package in their mailbox. The next time you're out shopping and see something your neighbor would LOVE, buy it, wrap it, drive by their house, and place it in their mailbox for an exciting surprise!
Grabbing lunch on the go? If you have a fast-food coupon that's about to expire that you're not going to utilize, leave it with the drive-thru window cashier and ask that they apply it to someone's order who could use it. That's a great way to anonymously pay it forward!
Is your BMW connected to your iPhone or Android via Bluetooth? We hope so! Give a distant relative a call who you haven't spoke to in some time. It will make their day!
If you need assistance pairing your cellphone to your BMW, please stop by our dealership at 1111 Troy-Schenectady Road in Latham, NY and we will be more than happy to assist you! If you've never paid it forward, we challenge you to do so this month. Not only will it make a friend or stranger's day, but will make yours, too! Trust us!