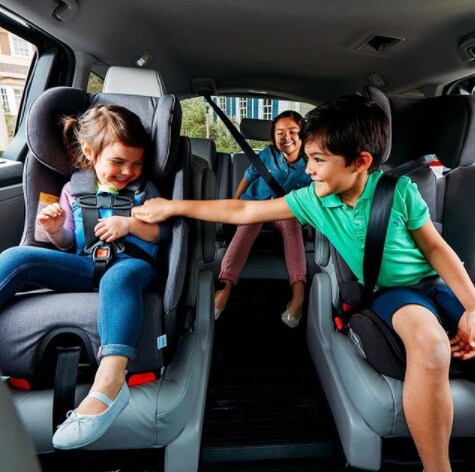 At Keeler Honda, it's our goal to be kind and caring representatives of the Keeler name. On World Kindness Day, we want to share some of our favorite ways to be kind to others and how you can spread kindness to anyone from friends to strangers today.
Give someone a meaningful compliment
When you go out of your way to lift someone up with a compliment, the impact will last the rest of the day (or maybe even longer!) Whether it's someone you know or a stranger walking down the street, offer a meaningful compliment to lift their spirits up.
Hold the door
Whether someone is two feet behind you or 10 feet behind, take a few extra seconds out of your day to hold the door open for someone. Sometimes even the smallest gestures of kindness can make a person's day.
Pay it Forward
You may have heard in recent years the Pay it Forward movement, especially when it comes to coffee. If you're in the drive thru ordering a coffee for yourself, consider spending an extra few dollars to pay for the car in line behind you. You won't believe the gratification you'll feel, and it will certainly bring a smile to the persons face in the car behind you once they find out.
Donate
Whether it's your time or money, consider donating to those in need. Look up local organizations in your area that you can volunteer at, or drop off some blankets or clothes to a local clothing drive. Knowing you're helping others is a sizable impact that goes beyond your immediate sphere of influence.
Let Someone Cut You in Line
Have you ever been in line at the grocery store with just one or two items standing behind people with carts full of products? These days, we're all in a rush. So if you see someone standing in line behind you, frustrated with waiting, let them cut you in line. They'll be extremely grateful, and you'll be happy you did it.
Smile
If nothing else, remember to always offer a smile to others. Walking down the street or driving in your car, flash a smile for all to see. Smiles are contagious, and the more people you smile at, the more likely they are to smile back! This is the easiest act of kindness, it's free, and it's good for you.
How are you celebrating World Kindness Day? Comment below and share how you spread kindness to others!