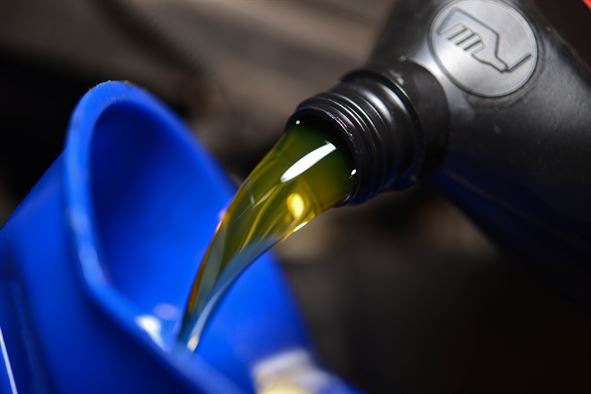 It's almost a new year, and it's time for setting expectations for 2018! Whether you have a brand new car or a used one, have you considered making one of your new year's resolutions to be a better car owner? Here are some basic tasks to ensure you're being the best car owner you can be in 2018!
Regular maintenance
There's nothing better for your car than regular maintenance. Whether it's getting the oil changed at the appropriate mileage or checking the tire pressure to ensure they're safe for driving, keeping up with maintenance is going to benefit you and your car long-term.
Just like humans, cars are meant to get pampered every once in a while. Be sure to schedule your car for service regularly to keep it (and your wallet) happy all year long!
Keep it clean
You clean your house, you clean your clothes, and you clean yourself. But do you regularly clean your car? Think about it: your car has been with you through ups and downs. Between cheerios stuffed between seats and stale coffee rings on the dashboard, none of us know how these little wear and tear marks get there, but they do.
Do yourself and your car a favor by cleaning the interior once a month. Give it a vacuuming and wipe down the dashboard and cup holders. By doing this regularly, your car will always be clean and you'll never be embarrassed when your co-worker randomly asks for a ride home!
Get it washed
It might feel like a frivolous type of maintenance, but car washes aren't just meant to make your car look fresh. Car washes are helpful in the summer or winter to help remove debris, salt, dirt, etc. from eating away at your exterior. The next time you see a rusted car driving by, ask yourself if you want to be like that car. If the answer is no, bring your car to the car wash (or DIY!) regularly. You won't regret it.
Drive safely
This is a given, but in 2018, vow to be a safer driver! With so much technology in our lives, remember that when you're on the road, you're not only responsible for the lives in your own vehicle, but all of the other people on the road. Before you pick up your phone to text back a friend or look at your email, think about what could change in just one second.
By following these simple tips for 2018, your car will seriously benefit in the new year! From Keeler Honda, we wish you all a very safe and Happy New Year.