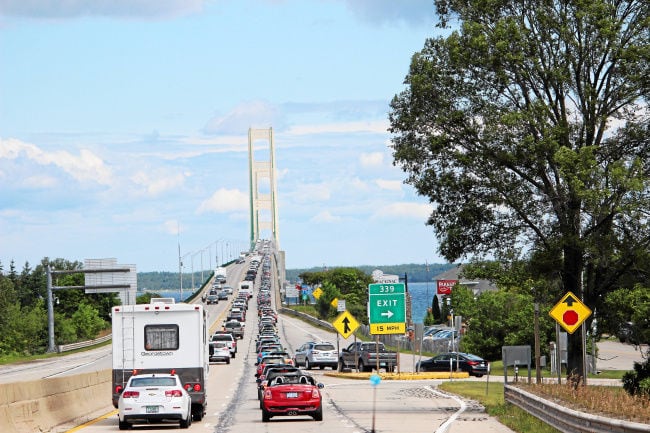 The Guinness Book of World Records is a reference book published annually, noting world records of human achievements and the natural world. Competitions range from Olympic weightlifting and the number of hot dogs that can be consumed in 10 minutes to the most tattoos and sword swallowing. This past weekend, Metro Detroit MINIacs tried to make their mark in history: The Largest Parade of MINI Coopers.
The title is currently held by the London & Surrey MINI Club owners in the UK, with 1,450 MINIs. That's a whole lot of MINI Coopers! Confidently, Metro Detroit MINI enthusiasts thought they could out-MINI that record.
Prior to the MINI on the Mack party at the M1 Concourse in Michigan's Upper Peninsula on August 4th, MINIacs gathered for a pre-event party in an attempt to beat the current record of 1,450. A valiant effort was made, but the group came up short by JUST 123 vehicles. The unofficial count from MINI of Grand Rapids stands at 1,328. OH, SO CLOSE! During their efforts, more than $10,000 was raised for a Parkinson's Disease research fund so the event was a success in that sense.
If you think this record is CRAZY, here are a few we thought were even more insane:
The largest prenatal yoga class – 505 pregnant women!
The most beer mugs carried – 27 mugs!
The largest sushi mosaic – 20,647 sushi pieces!
The longest kiss – 50 hours 25 minutes and 1 second!
Who's ready to break the Largest Parade of MINI Coopers record? Keeler MINIacs unite! If you're currently MINI-less but want to break records, view our full line-up of MINI Coopers here: http://bit.ly/KeelerMINIRecord
Reference & photo from: The News-Herald