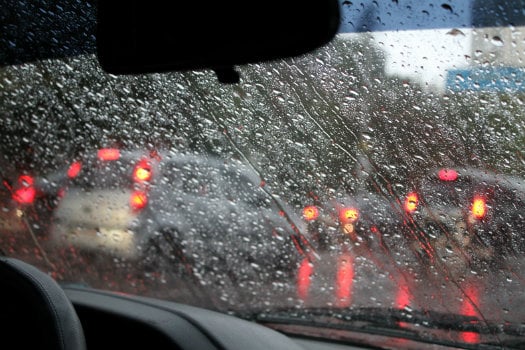 With all the rain we've had in the Capital Region this summer, our windshield wipers are definitely being put to work! Have you been driving and noticed that they're leaving streaks on your windshield? If so, it might be time to get them changed. Summer is the perfect time to turn your attention to your Honda and giving it the proper care it needs.

Here at Keeler Honda we want to make sure your Honda is in tip-top shape and replacing windshield wipers is a great way to be prepared when it rains!
While you might not think about it, windshield wipers are an essential component of your Honda. They help not only keep rain out of your line of vision but also help keep other visibility-related issues out as well.

When a windshield wiper needs replacing you'll notice streaks on the windshield after running the wipers. Those are particles that stick to the windshield! Another way you can tell they need to be replaced is by looking at the handle of the wiper. If you notice any cracks, that's also a sign they need replacing. They are quick and easy to replace and we'll walk you through it below!
1. Make sure your windshield wipers are laying vertically on your windshield
2. Push the button to detach the wiper blade from the wiper's arm hook. If you press it and pull, the blade should release
3. Slide the new blade so it lines up with the hook. You should pull it until you hear a click and that means that your new blade should be in place
4. While your car is in park, give your blades a couple of test wipes to make sure that they can stay in place while on
Another helpful tip to make sure your windshield wipers are performing at their best is to wipe them down with washer fluid and a rag every now and then to help keep their longevity.
If you need help replacing your windshield wipers, you can always bring your vehicle in to the service department at Keeler Honda. Contact our service department if you have any questions or need to schedule an appointment. It is our goal to make sure you are safe and happy in your Honda! To schedule an appointment, call our service department at (888) 461-2175 or stop by and visit our showroom at 1111 Troy-Schenectady Road, Latham, NY 12110.